How much Sport Dog Food should I feed?
Since Sport Dog Food is higher in protein, fat, and kcals than most other traditional kibbles on the market today, you may find that you're feeding less! There are calculators on each formula's page where you can select your dog's life stage, weight, and activity level to determine the suggested feeding amounts. When you are on the formula page, click CALCULATE at the bottom to access this tool.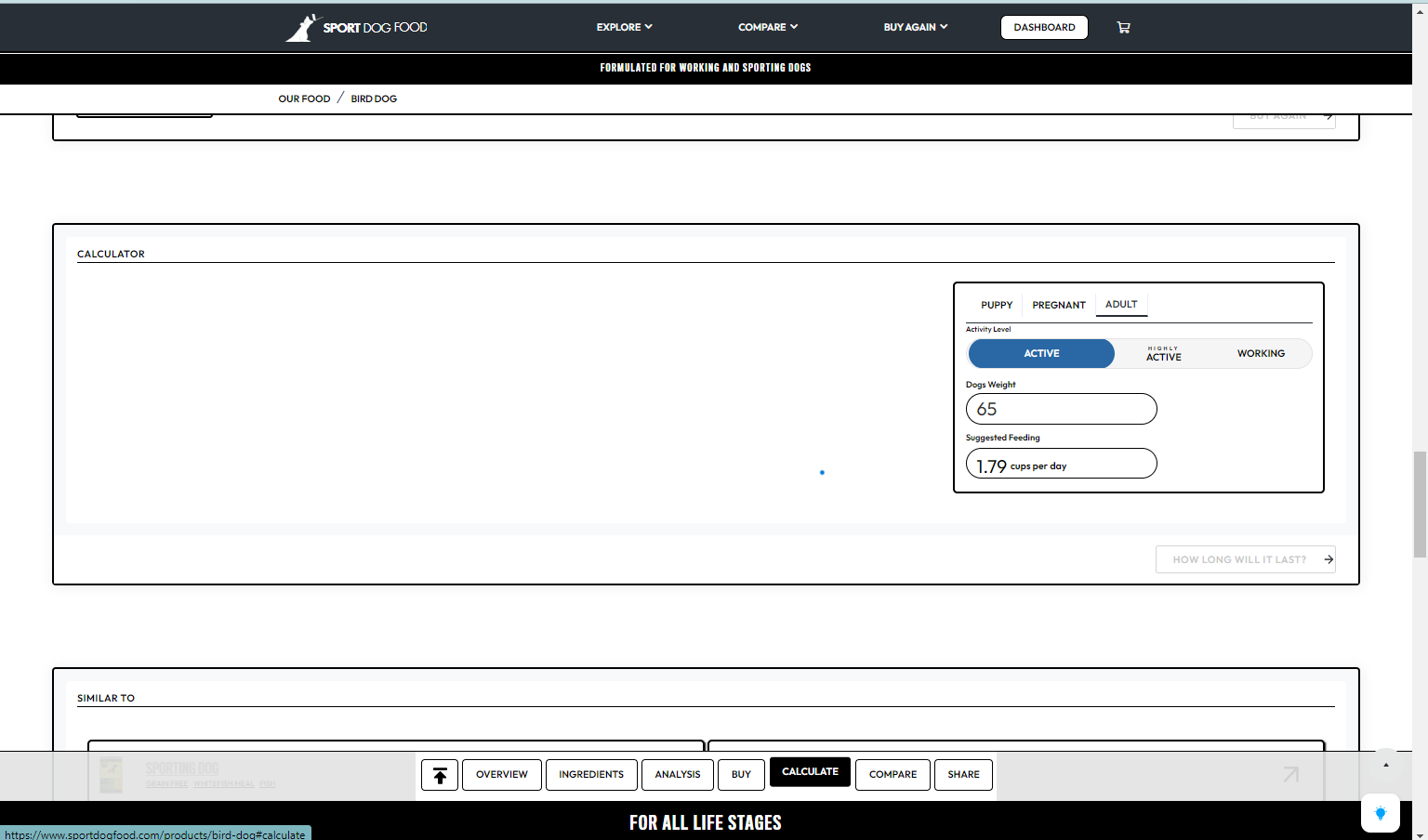 Related Articles

Who is Sport Dog Food made for?

We all know there's no such thing as a perfect dog food, that's why we chose to create balanced diets specifically for families who enjoy an active lifestyle - with their pets. This way we can stay focused and ensure all of our recipes meet and ...

My dog is not a sporting breed. Can I still feed him Sport Dog Food?

Sport Dog Food is complete and nutritionally balanced for dogs of all breeds and life stages. Keep in mind though, that our recipes are formulated for active, sporting, and working dogs which means that our formulas are more calorie-dense than your ...

Who manufacturers Sport Dog Food?

In 2017, we set off to find a new manufacturer that would help us in our quest to continue making food designed for sporting dogs. 2 years later, Michele and I are thrilled we chose Muenster Milling Company and BrightPet Nutrition. Muenster is a ...

Where can I find Sport Dog Food?

You can always buy Sport Dog Food through our website, but it is also available through online retailers like Chewy.com and Amazon.com. At this time we are not sold in any brick and mortar stores.

What is Sport Dog Food's Contributors Club?

We are currently working with small group of loyal customers to help us finalize the details of Sport Dog Food's Contributors Club. We will post more details as soon as this unique program is finalized. Interested in helping us collaborate on new ...